Project Portfolio
Highlights of my projects from the recent and further past. Most of these were teamwork projects where I took leadership or significant part that required in-depth understanding of the technologies mentioned below.
A Web Audio and Video Project
Oct 2017 to May 2018 • Client: why do birds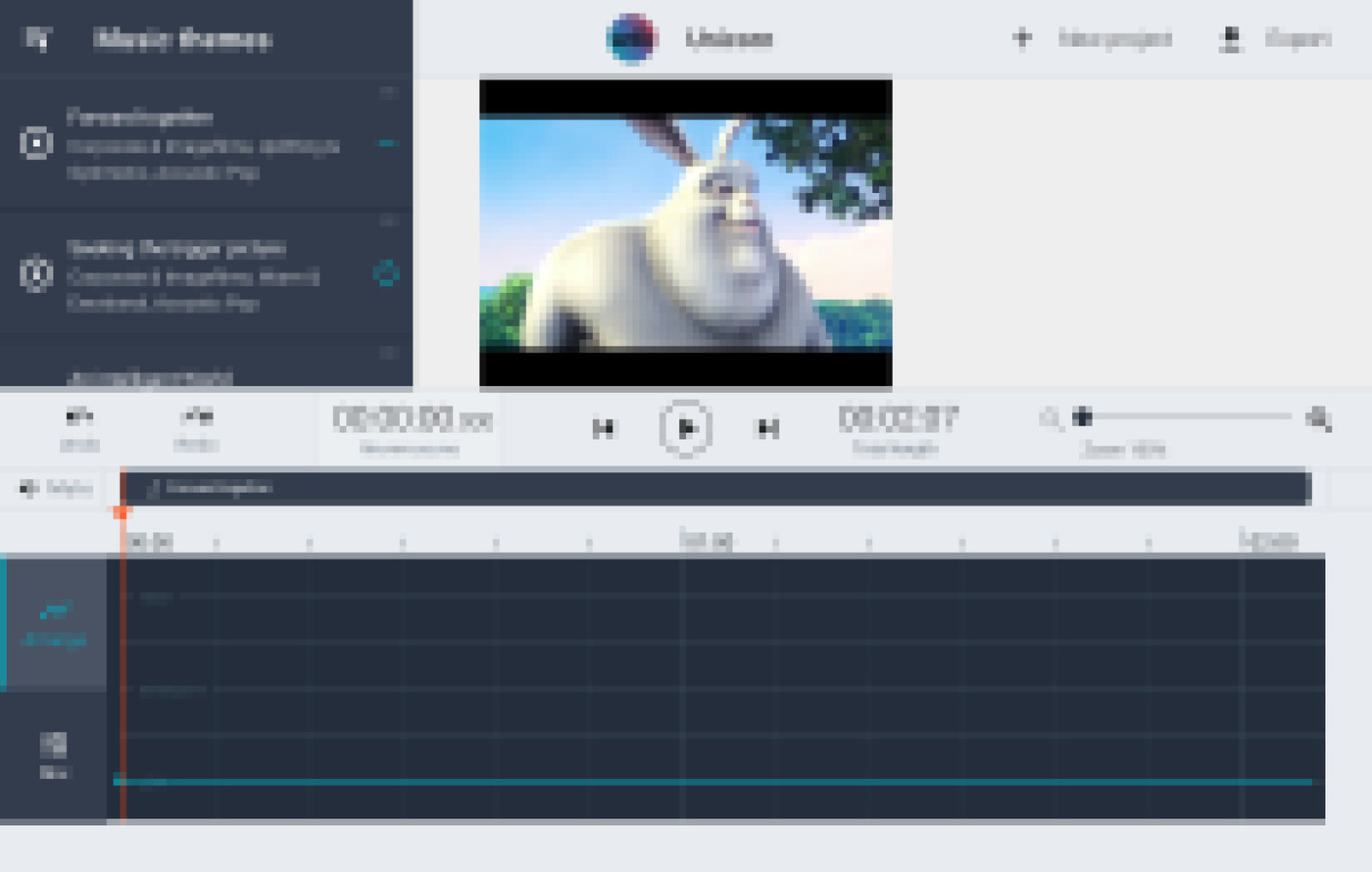 An interaction heavy audio-video application that runs in modern web browsers. Details of this product must remain secret for now.
Technologies used:
Vue.js and Vuex for UI prototyping and final implementation
Web Audio API for processing audio signals (wrapped by Tone.js)
Webpack and Node.js for development tooling
SoundCloud Partner Tools
2012 to 2017 • Employer: SoundCloud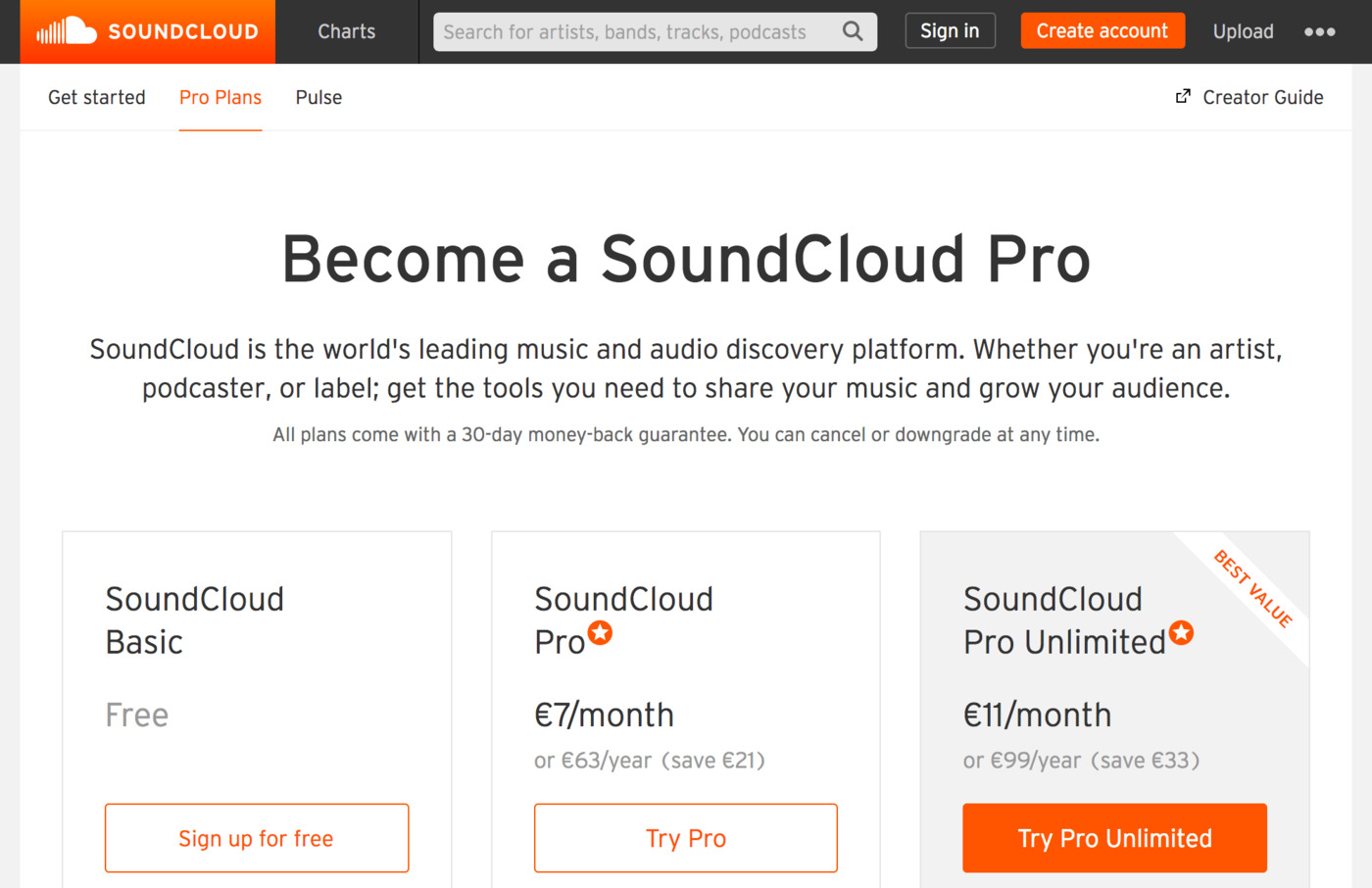 A series of ongoing projects of business-to-business services to SoundCloud's key partners ranging from large international record labels to small independent ones. The implementation involved building well scoped (micro)services.
Scala, Java and (j)Ruby for business logic and internal APIs
Finagle Framework for concurrent RPC
MySQL, Cassandra and Hadoop for storing and processing data
Messaging with RabbitMQ and Kafka
Continuous delivery of Docker containerized applications to Kubernetes
Team owned most of the DevOps duties
SoundCloud Stats
2014 • Employer: SoundCloud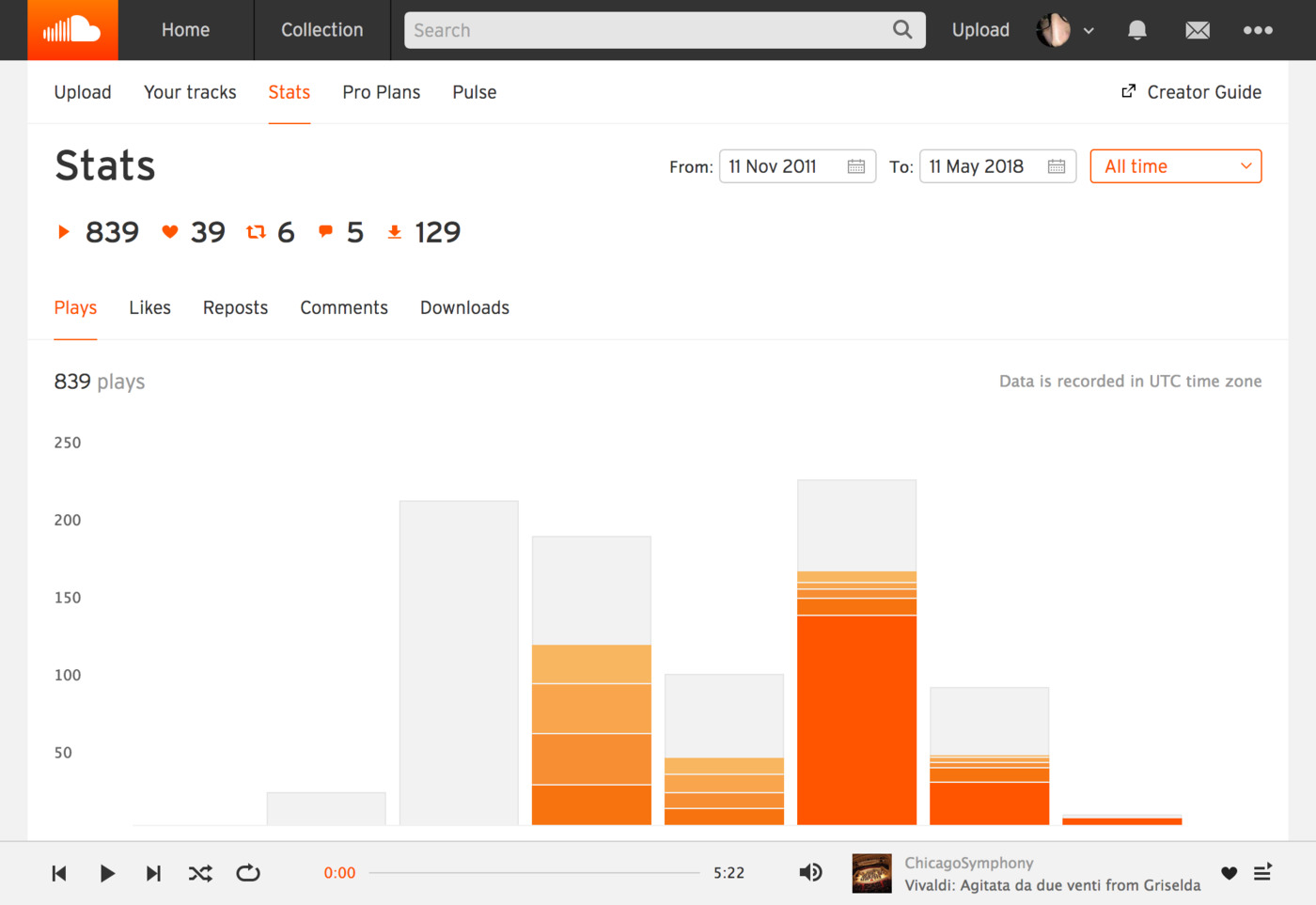 Complete rewrite of the performance analytics pages SoundCloud provides to the music creators on the platform.
D3.js for data visualization
Backbone.js for user interface
Node.js and Webpack front-end developer tooling
Go and Scala for the supporting microservices
SoundCleod
2013 to present • Open source project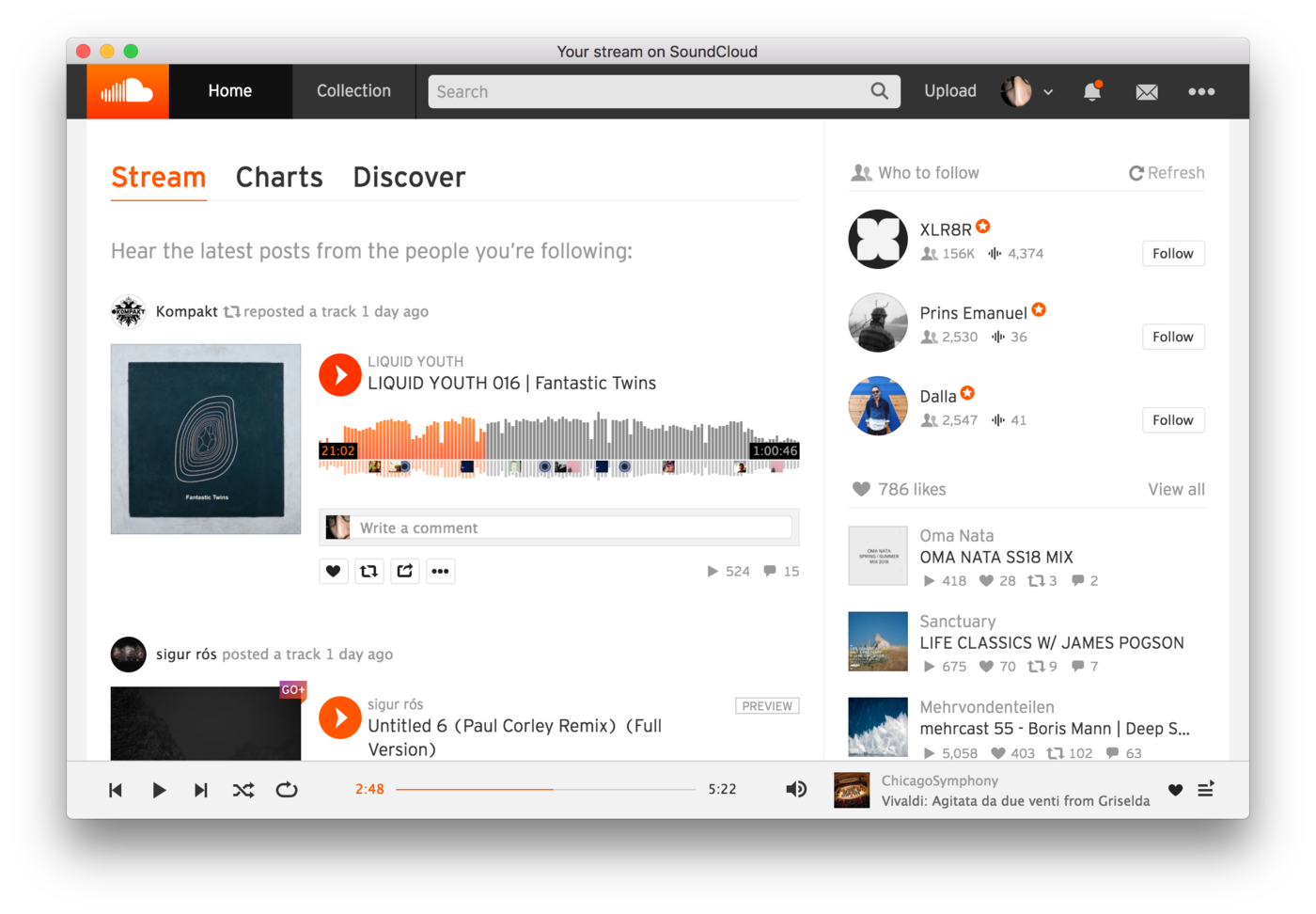 Started as an afternoon hack now used by thousands daily SoundCleod is a desktop application which brings SoundCloud to macOS and Windows without using a web browser.
Built using Electron to wrap SoundCloud's web application
Freely downloadable open source software with external contributors on GitHub
Deployed using a (mostly) automated automatic update process
Gawker Web Performance Optimization
2012 • Employer: Gawker Media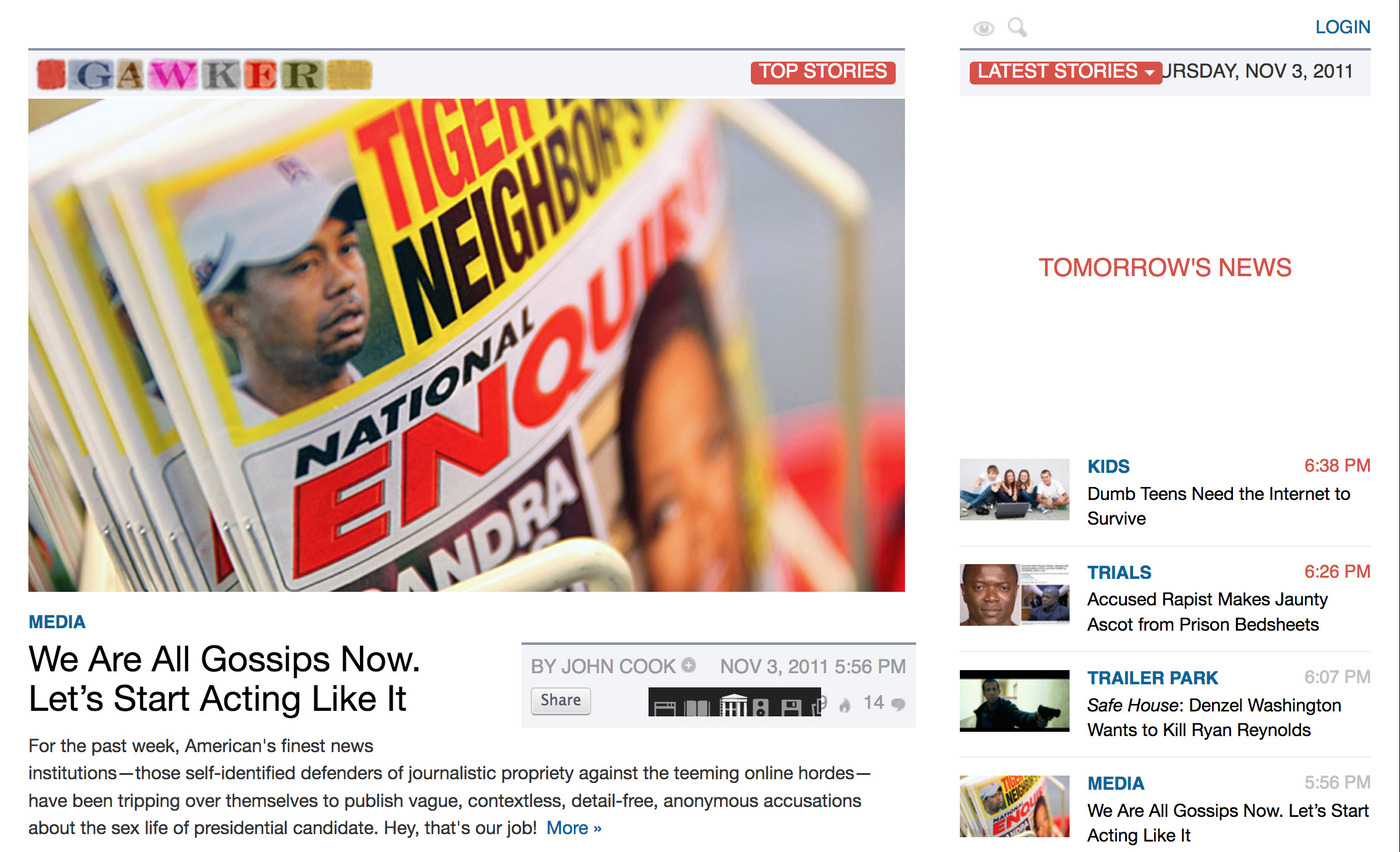 Lead the optimization project which eliminated front-end bottlenecks and reduced page load time from 5 to 3 seconds (50%) on all websites of the Gawker Media blog network (Gawker, Lifehacker, Kotaku, Gizmodo).
JavaScript and jQuery
Various web performance analysis tools for finding bottlenecks
Introduced Backbone and RequireJS for a better front-end architecture
Scala on the back-end
iWiW.hu Social Network
2005 to 2011 • Employer: Virgo Systems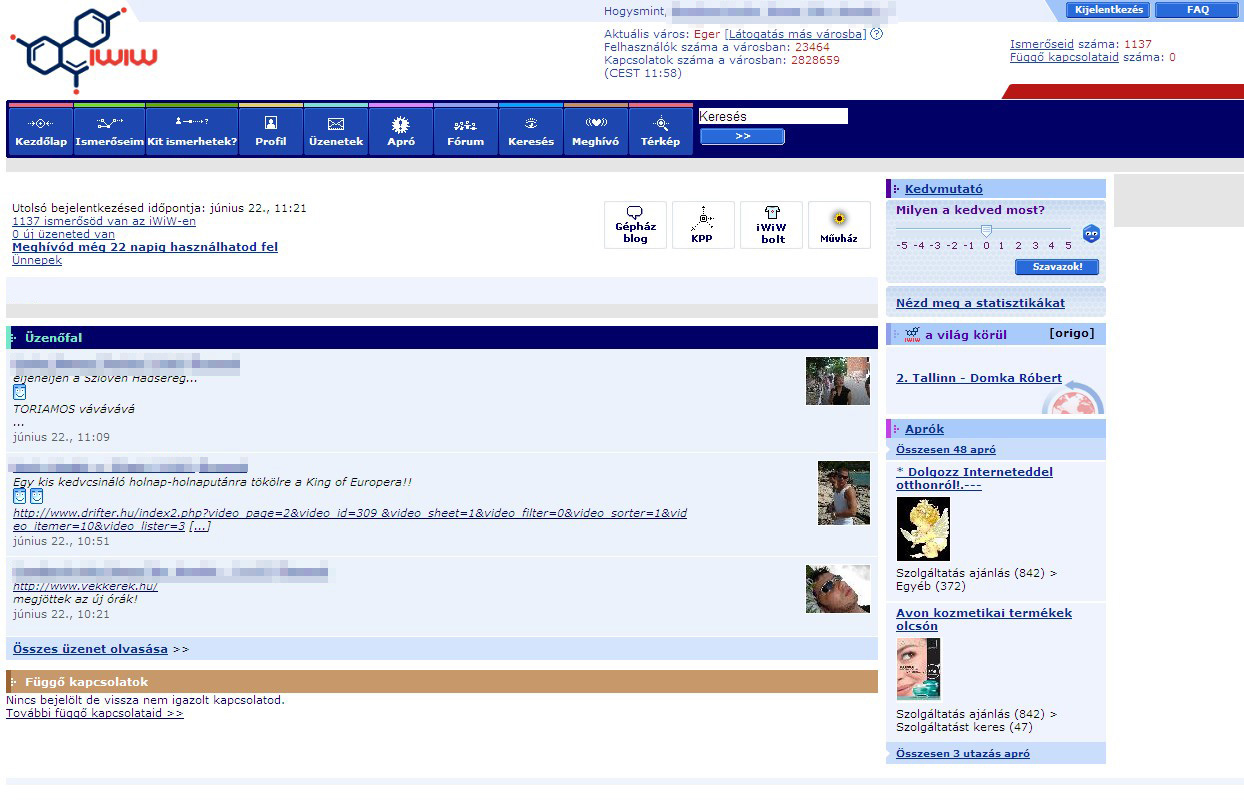 iWiW was the number one social network in Hungary before Facebook. I participated in various sub-projects during the years worked at Virgo Systems.
Java (J2EE) with Maven on the back-end
Implemented API's for third parties with OpenSocial and OAuth
Built a JavaScript framework in-house on top of jQuery